Primary Physical Education News
'Congratulations from North Oxfordshire School Sport Partnership to Finmere Primary School, the first @YourSchoolGamesMark GOLD of 2017
The smallest school doing BIG brilliant things!'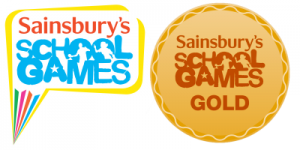 We found in June that we have been presented with a top sport award in recognition of our PE and Sport provision at Finmere School: The School Games GOLD Award!
The Sainsbury's School Games Mark is a Government led scheme to reward schools for their commitment to the development of competition across their school and into the community. Schools in England are assessed across bronze, silver and gold levels of the quality mark.
Only the top 5% of schools achieve GOLD and can demonstrate that pupils have the widest range of clubs and activities in which to participate. This award also recognises how we have embraced external sporting opportunities and established strong pupil sport leadership programmes.
As you can imagine we are over the moon to receive this and all feel extremely proud to be part of such a wonderful school.
Thank you to all the parents and carers who have supported PE and Games this year, helping us to achieve this fantastic award.
Thank you to North Oxfordshire School Sport Partnership (NOSSP), for the festivals and competitions we have had the opportunity to participate in this year and to Mrs Sargent and Mrs Kirkwood for supporting staff and pupils here so well.
Thank you to all the staff and children; Finmere pupils always excel at PE and sport, no matter what their abilities and talents. They always show real determination and passion whatever they take part in and are a real credit to the school when we compete against partnership schools.
Finally, I would like to say a special thank you to Mrs Formby, who is the school PE lead.
Sporting Events 2017 - 2018
18 October 2017 - Mini Football with Bicester Partnership for Year 3 & 4
6 December 2017 - Girl's Inclusion Festival with Bicester Partnership for Year 2, 3, 4,
The Daily Mile
Improving our Finmere CE Primary School fitness with North Oxfordshire School Sport Partnership ! Enjoying The Daily Mile in the autumn sunshine...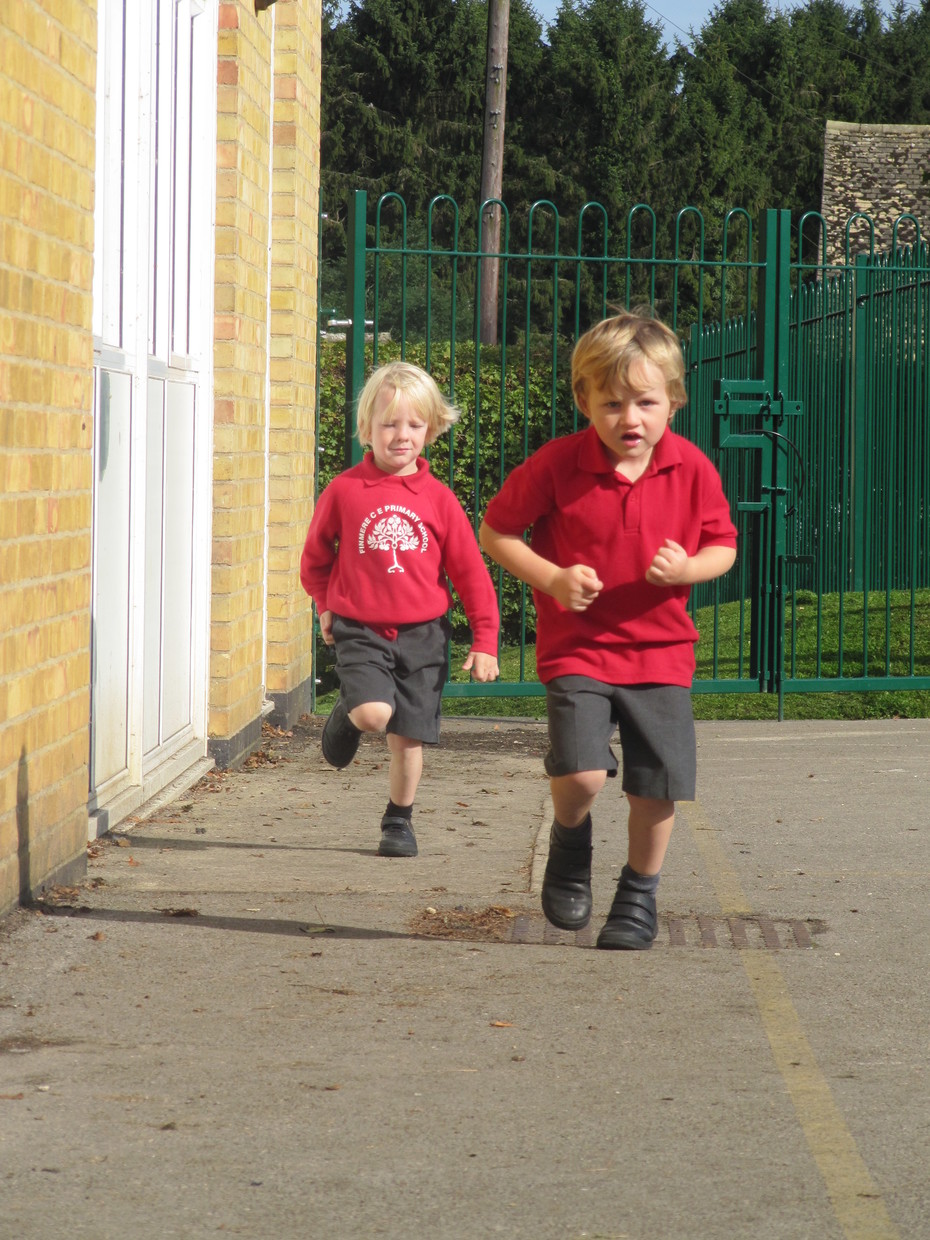 Games Club
During the autumn term Mrs Sargent (our PE Mentor) will be running an after-school games club for pupils in Redwood Class.
The club will be held on a Tuesday from 3.05pm – 4.00pm for 8 weeks commencing on Tuesday 3 October.
Move It!
Finmere School joined the BBC Radio Oxford Move It! campaign and took part in a special dance routine project.
The aim of the campaign was to increase physical activity across the county and to promote the many health benefits that can be had from fitting more movement into our days.
A special dance routine was created for Oxfordshire children to learn in school which the schools then filmed and sent to Radio Oxford.
Today Radio Oxford interviewed two of our pupils, Tessa and Jemima Ayres, on the David Prever slot at 7.20am. Well done to Tessa and Jemima they answered David Prever's questions brilliantly and were a real credit to Finmere School!
Congratulations to all of our pupils for doing such a great job and thank you to Mrs Sargent for her wonderful coaching!
Listen to Tessa and Jemima being interviewed on Radio Oxford using this link - http://www.bbc.co.uk/programmes/p04xms48 (scroll down to Move It! link)