Redwood
Year 4, 5 & 6 pupils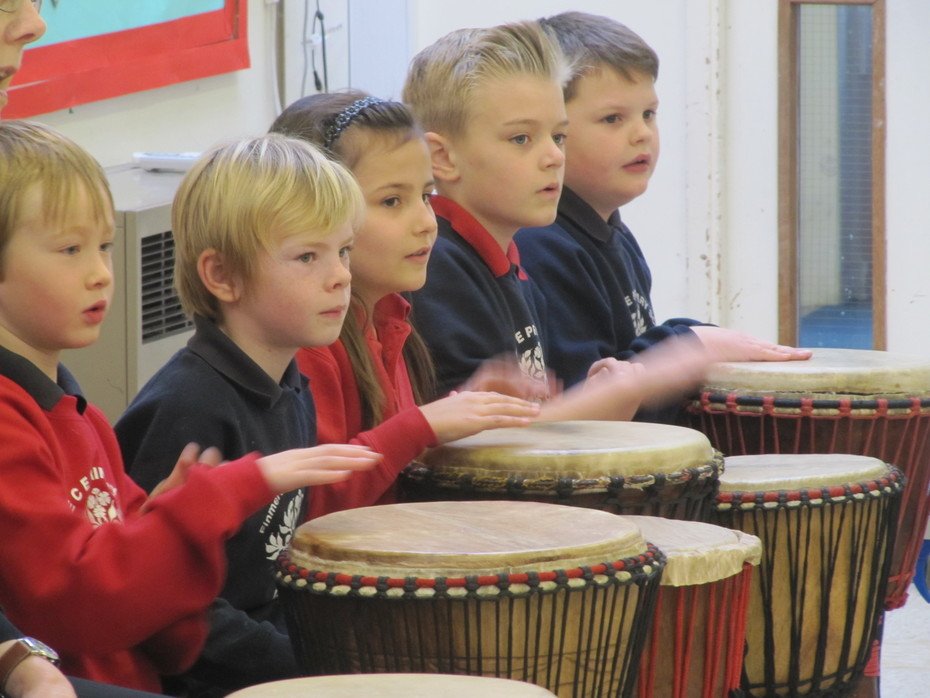 Teachers:
Mrs Nancy Batsford and Mrs Caroline Tucker
Teaching Assistant: Mrs Nichola Pickwick and Miss Nicol Hick
Bicester Film Festival Reviews 2017
Redwood Class made films for the Bicester Film Festival. As well as writing scripts, we learned how to write reviews. Here are two of them...
My review of the film: 'The Banana Hunt' by William year 4
The 'Banana Hunt' is a funny animation film. I liked where the film was done; it looked like a proper jungle. This film is suited for all ages from children to adults.
The 'Banana Hunt' is about a father monkey and his little monkey son. His little monkey son could not climb trees, really tall trees in the Brazilian jungle. Can his father monkey help him?
The little monkey's voice always was happy and excited. The other voices also were very catchy. Overall, the script was very clever.
There was a very interesting shot were the little monkey pointed at the bananas. Where they did the film, in the tree, it looked like the real jungle. Through the green leaves of the jungle, you could see the bright blue sky. The camera work was very clever; it was like the monkeys were alive.
You must come and watch this film.
Rating: * * * * *
………………………………………………………………………………………………………………………………………..
My review of the film: 'The Mummies Rise' by James year 6
The 'Mummies Rise' is an adventurous short movie about two explorers who are trying to find a necklace. They explore a pyramid but there's a surprise waiting for them inside…
There are some amazingly made props that are in some equally amazing shots: such as the moving shot of the mummies. To make some of the shots even better there is added sound effects and visual effects like the slowed down throw. I found the suspense striking when they met the mummies, it was brilliant, my favourite part.
However, there are a few scenes that I just didn't get, like the mummies meowing and the mummies saying a joke at the end. I also think the bloopers at the end didn't add anything and just ruined the credits. As well as this there were some sound effects that were just added for no reason.
Overall, it's a great movie that would be good for any age group; it's a mix of shots makes it very interesting.
Rating: * * * * *