Our Whole School Theme
The theme for the spring term 2018 is
"Frozen Worlds"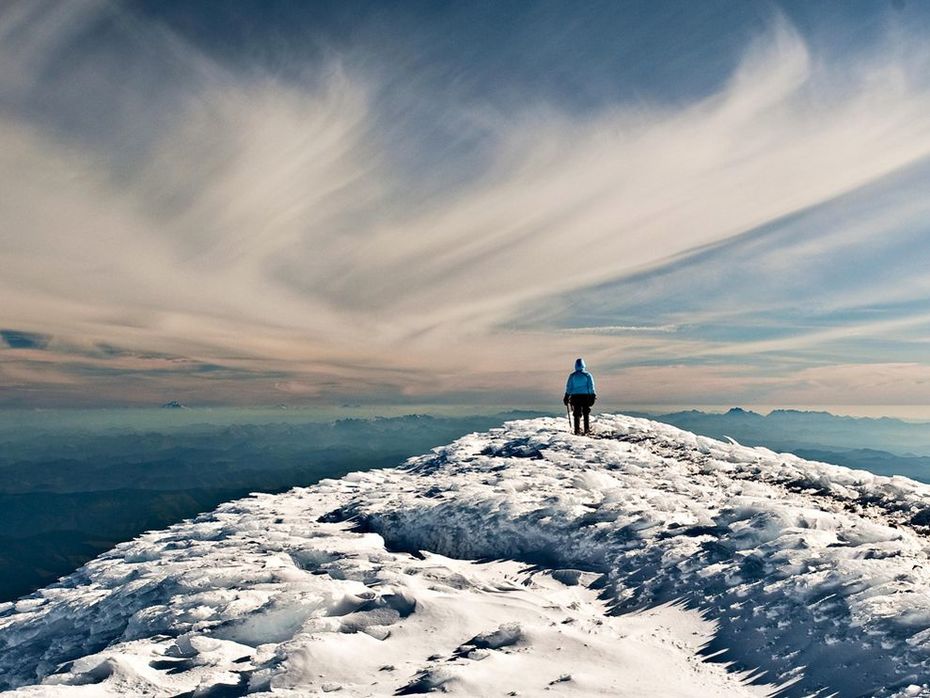 Topic Webs for Frozen Worlds
The theme for the autumn term 2017 is
"Children United"!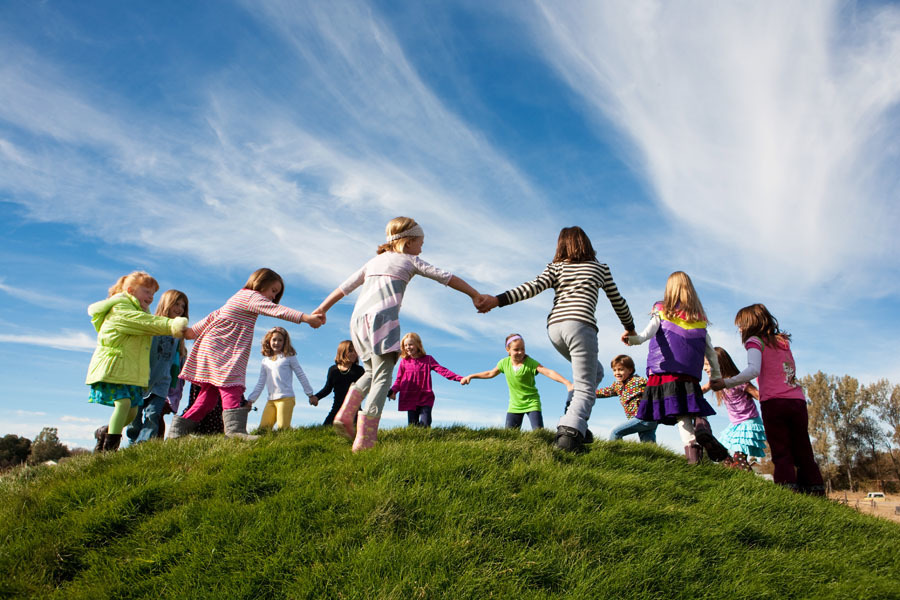 We start the year with a topic all about children – which we should all know something about! We will start close to home and then expand out into the wider world to find out about children from a variety of countries.
Drumming and Dance Workshops
Skins and Feet, a cultural drumming and dance company are visited the school to lead African/Carribean/Brazilian carnival style drumming and dance workshops to enhance our school topic.
The drum workshop consisted of some background information about the role of drums within the culture followed by hands on demonstrations of the drums to be used and then a short composition for pupils to play together.
The dance workshop consists of a warm up and some background into the role of dance, followed by a choreographed piece of dance for the pupils to take part in.
We finished our wonderful day with an assembly for family and friends to showcase what we had learnt during the day.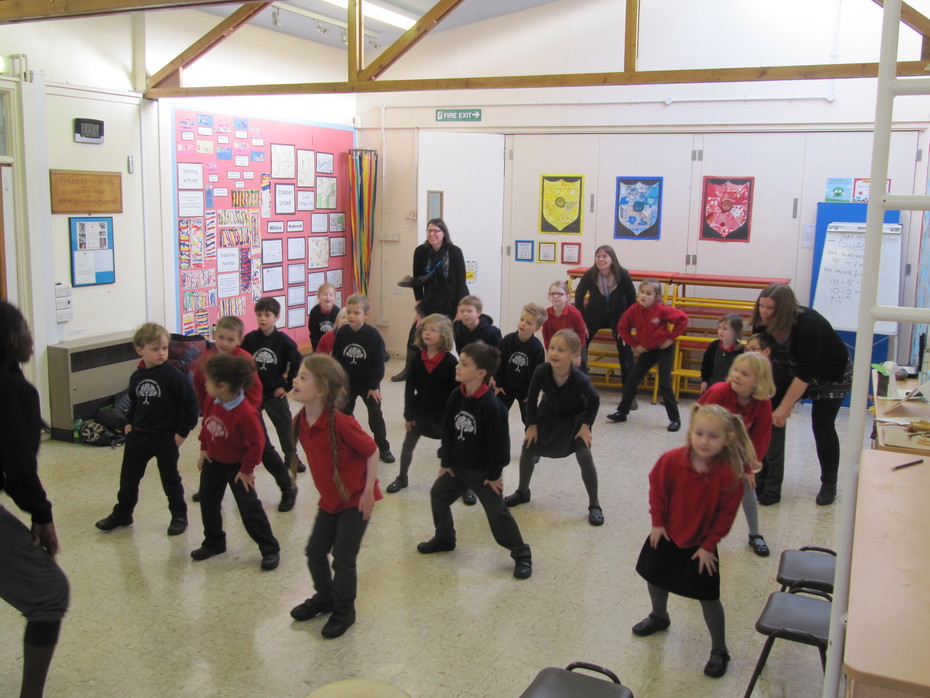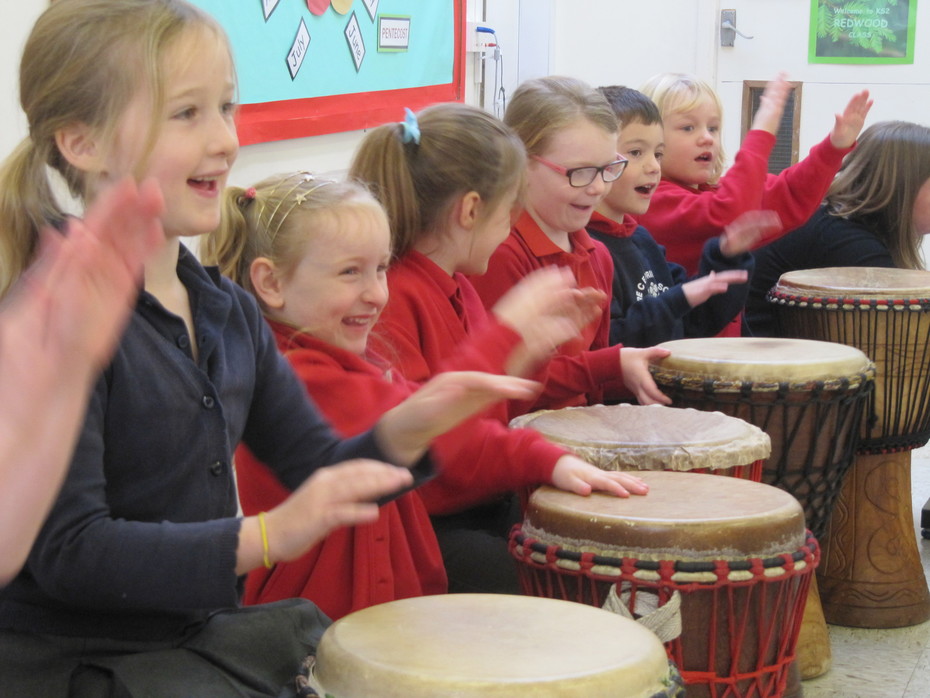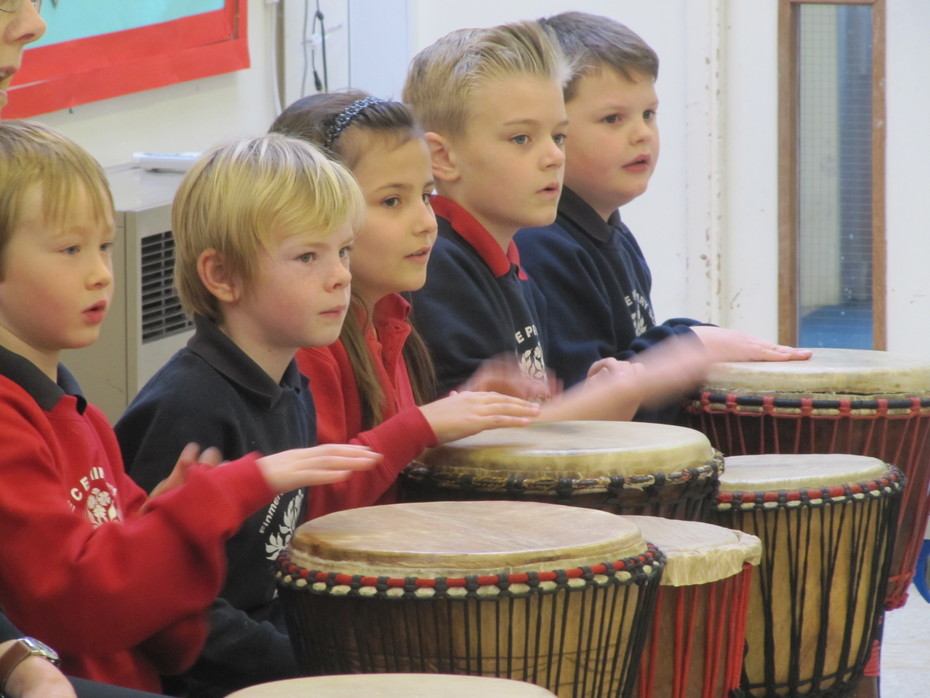 Art Exhibition
Thank you to everyone who attended our Art Exhibition in April. It was wonderful to see so many visitors and to have such a successful official opening with Keith Jansz, our local artist. The staff and children worked incredibly hard all term and produced an amazing body of art work. Keith was particularly impressed by the range and breadth of art work on show.
Thank you too, to everyone who contributed cakes for our Art Café; the standard was exceptionally high and it was wonderful to see so much cake inspired by such a range of artists.
We had been planning the exhibition for many weeks and were overwhelmed by your support and the success of it all on the day - thank you.
The children and staff were very proud to share their school with so many people and I'm sure you will agree it was a very special day.
Meet the Artist
On Thursday 26th February the whole school will be visiting a local artist, Keith Jansz. We will be visiting Mr Jansz's studio during the afternoon in small groups to see his art and learn about his work as an artist. To learn more about Mr Jansz and his work take a look at his website: http://www.keithjansz.com/keithjansz.com/Home.html
Mosaic Madness
For three days in March, Mr David Bowers an established Mosaic Artist worked in school with our staff and pupils to create two mosaics for our school premises.
A HUGE thank you to David Bowers for working so hard in school with us all this week. The whole process has been a fantastic and it has been an amazing experience to have a visiting expert in school. I'm sure you will agree we have created two wonderful pieces of art that will be part of Finmere School now for many years to come. We have taken lots of photographs during the past 3 days and you can see these below.
Please do pop in to school to see the mosaics if you haven't done so yet and don't forget to ask your child to show the 'bit' they did.
Of course, none of this week would have been possible without the very generous donation from FOFSA to pay for David's time and the two mosaics. We are extremely grateful and their support has enabled all the children (and staff) at Finmere School to take part in a very memorable and special event.